Two Area Beaches Make Dr Beachs Top 10 List For 2015
One of the things my family loves to do is go to the beach. We go during the day and we also go at sunset. We have attended weddings, birthday parties and religious services and ceremonies at the beach. We go to the Park Shore Beach a lot (which is a private access beach) because we live in Park Shore and the parking is always a cinch. We also like going to Lowdermilk Beach Park because they have a concession stand and bathrooms as well as a great playground for the little ones and a volleyball net for the bigger ones. The great thing about Naples Beaches is that they are all public!!! There is no such thing as a private beach here. There are private accesses (like Park Shore beach), but you can literally go hang out on the beach in front of the 50 million dollar house in Port Royal if you want to. Just stay off their property!! - KS
Two of Florida's Paradise Coast Beaches make Dr. Beach's Top 10 List for 2015
Article courtesy of Greater Naples Chamber of Commerce
Two popular beaches, both located in the North Naples area of Florida's Paradise Coast(Naples, Marco Island and the western portion of the Everglades), are among the 10 best beaches in America for 2015 as ranked by coastal expert and environmental scientist Dr. Stephen Leatherman, known as Dr. Beach. Both Barefoot Beach and Delnor-Wiggins Pass State Park are featured on the list at number two and number nine, respectively.
This marks the fourth time Barefoot Beach and the second time Delnor-Wiggins Pass State Park have been included on the distinguished list. Barefoot Beach was previously listed as number two in 2014, number six in 2013 and number 10 in 2006. The beach is located 12 miles north of downtown Naples and is accessed through Bonita Springs, covering 8,200 feet of beach and sand dunes. Part of Barefoot Beach Preserve, an area which spans 342 acres of natural land, is one of the last undeveloped barrier islands on Florida's southwestern coast. Leatherman praised the beach for its shallow water and gentle surf, claiming it ideal for bathing and swimming for families. The Barefoot Beach Preserve Park is maintained and operated by Collier County Parks & Recreation.
Delnor-Wiggins Pass State Park, previously listed as number 10 in 2014, is a 166-acre beach park characterized by sea oats, sand dunes and fine white sand sprinkled with seashells. Leatherman noted the beach's fascinating observation tower, as well as amenities that include bathrooms, changing stalls and outside rinse showers.
As "Dr. Beach" ( www.DrBeach.org), Leatherman has selected the annual Top 10 Beaches since 1991. Past National Winners are retired and listed on the website. Fifty criteria are used to evaluate the beaches, which include water and sand quality as well as safety and environmental management. Dr. Leatherman is an internationally known coastal scientist who has published 16 books and hundreds of scientific articles and reports about storm impacts, coastal erosion and ways to improve beach health and safety.
The complete list of Dr. Beach's Top 10 Beaches for 2015 can be found here. For more information about Florida's Paradise Coast or to schedule a trip, visit www.paradisecoast.com.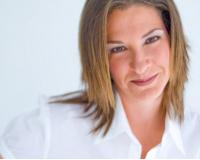 Karyn Samuel is a New Englander - she was born and raised in Nashua, New Hampshire. A graduate of the University of New Hampshire and The Dickinson School of Law of Pennsylvania State University, sh....