10 Cities Where Vacation Rental Listings Are Booming From CNBC
The Naples market continues to be on a roll...this just in from CNBC...
http://www.cnbc.com/id/102736979/page/4

Year-over-year rental listing growth: 183 percent

Average hotel price: $163 for all areas of Naples, according to Hotels.com's 2014 Hotel Price Index data.
The area's big draw is, of course, the shore: In 2014, Delnor-Wiggins Pass State Park ranked No. 10 on a list of top beaches nationwide, put together by the directors of Florida International University's Laboratory for Coastal Research. Rental demand is also big in East Naples, which made HomeAway's list of fastest-growing markets by inquiries. Compared with 2014, the area saw a 149 percent increase in the number of consumers looking at rentals.
Call us if you'd like to discuss what you are looking for....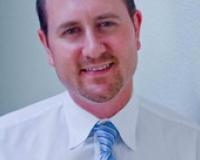 Rowan Samuel has lived many lives. Originally from Zimbabwe (Rhodesia), he and his family immigrated to the U.S. in 1980 to escape the brutal Mugabe regime - they lost everything when they came to Am....