Autumn Woods Family Friendly Community In Naples
As a Realtor with two school age children (one in 5th grade and one in 8th grade), I often get asked where do the families live? The good news is that there are many neighborhoods with families in Naples, FL. When I first moved to Naples from Philadelphia, I was a wee 29 years old. Newly married with no kids. I thought Naples was a place where only grandparents lived. I couldn't have been more wrong. In Collier County, according to the most recent census, the median age is 46.9. Also, families with kids under the age of 18 make up 22% of the population. Almost 1 in 4 households is a family with school age kids. This is great news if you are moving to Naples with your family.

One neighborhood (out of many) to highlight is Autum Woods. Autumn Woods is a located on Goodlette Frank Road, just one road east of US 41 (Tamiami Trail). There is a ton of retail and restaurants in this area (Waterside Shoppes, Mercato) and you are about a 5- 10 minute drive to the beach (depending on what traffic lights you hit!). I often show Autumn Woods because of the location in Naples, the low HOA (homeowners association) fees and the price point of housing. In addition, the public schools are all A rated. Kids that live in Autumn woods are zoned to attend Sea Gate Elementary (a Blue Ribbon Award winner), Pine Ridge Middle School and Barron Collier High School. There is an elementary school bus that comes to Autumn Woods and to give you an idea of how many elementary school age kids live in Autumn Woods, the bus is filled up with just kids from the neighborhood. Pine Ridge Middle School is adjacent to the neighborhood and there is actually a path that connects the community to the back entrance of the school. Most kids ride their bikes from Autumn Woods to Pine Ridge Middle School. How cool is that?
First Day of School 2018

Autumn Woods also has a manned 24-hour gated entrance and has 26 acres of preserve and walking paths. It has a very pet friendly community. Autumn Woods has sidewalks throughout the community with doggy "poop bag" stations. Every morning you will see tons of people walking their four legged friends. The community also has a children's play area where the kids congregate after school, 2 lighted tennis courts, a basketball court, a large community pool and hot tub, community bathrooms, an exercise room and a community room with a kitchen, which is great for kid birthday parties!
In 2019, home prices range from the 300s to mid 600s, which is great for this location in Naples. I think this community is so great, I bought a house here! Buyers purchasing houses on the lower end of this price point will likely update them, as most were built in the early 2000s. However, I always say, a kitchen with Corian countertops and white appliances still functions as a kitchen and showers with framed doors still keep the water in! In all seriousness, it's a super neighborhood and very friendly. There are multiple book clubs, neighbors excercise together in the fitness room and the pool, and Halloween is off the charts with residents hanging out in their driveways to welcome the kids.
If you have questions about the community, the homes, the fees, the location, drop me a line. I would be happy to introduce you to the community.
#FamilyNaples, #NaplesKids, #NaplesRealEstate, #FamilyFriendlyNaples, #NaplesFamilies, #AutumnWoodsNaples, #AutumnWoods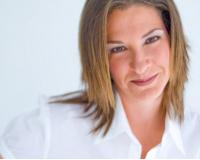 Karyn Samuel is a New Englander - she was born and raised in Nashua, New Hampshire. A graduate of the University of New Hampshire and The Dickinson School of Law of Pennsylvania State University, sh....