Logan Woods Where Can I Live In Naples And Not Pay HOA Fees
This is a common question. While many transplants to Naples want to live in a gated community with amenities or beautiful golf courses, there are many people who relocate or move within Naples who do not want to live in a community where they have to pay additional fees to have access to amenities that they do not believe they will use. There are a number of neighborhoods that do not have HOA fees, and they all have their own positive attributes.
Many people moving to town are used to having land. They do not do well with the idea of a "zero lot line", which means there is just a few feet of space between each house. Some do not like the ideas of having to live with community mandated rules. For example, some Naples communities do not allow motorcycles. Some do not allow commercial vehicles (which would include your business's name on your vehicle). Some do not allow pick up trucks, others do not allow fences, and the list goes on and on. So where do people who do not want to follow rules and who have motorcycles, trucks, RVs, boats, and other toys live? One area to consider is Logan Woods.
So what and where is Logan Woods? Logan Woods is located just East of I-75 in Naples outside the city limits in an area known as Golden Gate Estates. Golden Gate Estates is made up of only single family homes and enjoys lots that range from 1.14 acres and up. How much are homes in Logan Woods? At the time of this writing, home prices in Logan Woods range from $230,000 to nearly $2 million. A piece of land with no house on it will cost you about 200k, and then you would have to clear the lot and build.
While many homes on land in Naples are far from what Naples has to offer (retail, beaches, grocery stores) or are mult-million dollars, Logan Woods is close to town and more affordable. Logan Woods' homes offer privacy and many different architectural home styles vs. "cookie-cutter" gated neighborhoods. There are no homeowners association fees, but this does mean that homeowners are responsible for their own home maintenance, like lawn care. One horse is permitted per acre in Collier County and homes that are on more than one acre can also build a guest house or other structure (like a workshop or garage).

We currently have an amazing listing in Logan Woods which offers a great value for someone looking to have a beautiful home on acreage close to town. Why is it a great value? Let me count the ways. First, this home is located on 2.73 acres on Palmetto Woods Drive, which is a super quiet street in Logan Woods. You do not hear traffic from the highway, Vanderbilt Beach Road or Pine Ridge Road. In addition, to the north of Pine Ridge Road, where this house is located, you are zoned for Vineyards Elementary School, Oakridge Middle School and Gulfcoast High School - all frequently requested schools in Naples. Let's get to the house. This house was built in 2003. Even though it's only 16 years old, it was just totally renovated and it honestly looks like a new construction home. It has an open floor plan with a state of the art custom kitchen and an outdoor area ideal for entertaining. The kitchen features quartz countertops, double ovens, a farmhouse sink and a large center island. All bathrooms are renovated and look brand new. Outside, there is plenty of covered space and uncovered space, a heated salt water pool/spa and a built in grill and bar. This home has complete hurricane protection, with either impact windows or shutters, including an electric shutter on the lanai. For more info, please visit www.4891palmettowoodsdr.com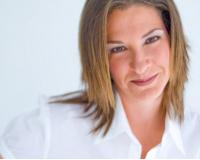 Karyn Samuel is a New Englander - she was born and raised in Nashua, New Hampshire. A graduate of the University of New Hampshire and The Dickinson School of Law of Pennsylvania State University, sh....