Second Quarter Market Report 2019 Naples Bonita Springs Estero Marco Island
The Samuel Team at John R. Wood Properties is pleased to present the Q2 2019 Market Report for Naples, Bonita Springs & Marco Island.
With 4,539 closings reported in Q2, sales for the combined Naples, Marco Island, and Bonita-Estero markets were up 4.6% compared to the same period last year. Q2 condominium sales were up across the board, except for Marco Island where condo sales were down. Single family sales were up in all markets except Bonita-Estero where sales were unchanged from last year. Sales for both condominiums and single family homes over the past twelve months were up in all markets, with the exception of Marco Island where condominium sales were static with the preceding 12 months.
The median price for homes sold over the past 12 months posted increases across the board when compared to the preceding12 month period; however, single family homes in Naples and Bonita-Estero posted decreases.
With 6.37 months of inventory, the market continues to reflect a balance between supply and demand. The overall listing inventory and pace of sales remain on track with those of last year, with some level of variation by market area and product type.
Click below for the full report:
To search current listings & learn more about us, visit https://www.realestateinnaplesflorida.net/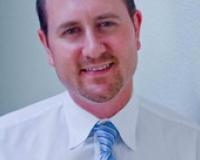 Rowan Samuel has lived many lives. Originally from Zimbabwe (Rhodesia), he and his family immigrated to the U.S. in 1980 to escape the brutal Mugabe regime - they lost everything when they came to Am....