A QUIET NEWS WEEK TECHNICAL DATA COULD MOVE THE MARKET
Last week's speech from Fed Chair Yellen had the biggest influence on mortgage rates. Her comments were favorable for both stocks and bonds, and mortgage rates ended lower last Friday., Yellen laid out reasons that the Fed should take a very gradual approach to tightening monetary policy. According to Yellen, economic troubles in other countries pose downside risks to the U.S. economy. She also said that it is unclear if the recent pickup in core inflation will be sustained or whether it was due to temporary factors.
Looking ahead this a quiet news week and one where technical data can drive the market in general. Probably the biggest news item this week will be the release of the Fed minutes from the March 16 meeting, they will be released on Wednesday. These detailed minutes provide additional insight into the debate between Fed officials and have the potential to significantly move markets
Very shortly corporate earnings will begin to be released and that can tell a story as well. Earnings have not been great of late but the stock market has been rising – some consider this an anomaly. If the forthcoming corporate earnings reports are weak, the stock market could be vulnerable and this could bode well for mortgage interest rates
For now, home loan rates remain attractive near historic lows but volatility looms. If you have any questions at all about rates, the mortgage market or housing, please let us know.
We continue to field calls regarding refinances if you know a friend or family member that should consider a refinance encourage them to call us now.
The takeaway is that now remains a great time to consider a home purchase or refinance.
Sources: Bloomberg, CNBC, XINNIX, Inc. and 2016 MBSQuoteline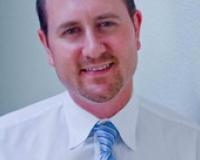 Rowan Samuel has lived many lives. Originally from Zimbabwe (Rhodesia), he and his family immigrated to the U.S. in 1980 to escape the brutal Mugabe regime - they lost everything when they came to Am....