Aqualane Shores A Boaters Paradise In Naples
The neighborhood of Aqualane Shores in South Naples is one of Naples waterfront gems. At the southern tip of Naples, the neighborhood of Aqualane Shores falls between Port Royal and Olde Naples and is just minutes to 3rd Street and downtown Naples. Due to it's deep water canals that lead to Naples Bay (and no bridges), Aqualane was one of the first neighborhoods to be developed in Naples and constitutes one of the most beautiful waterfront areas in all of Naples. Aqualane is known as a boaters paradise because of it's deep water canals and proximity to Naples Bay and the Gulf of Mexico but also is close to 5th Avenue dining and entertainment and the sandy beaches of Naples.
There are only 370 home sites in Aqualane. If you are a serious boater looking in Naples, you should add Aqualane Shores to your consideration list!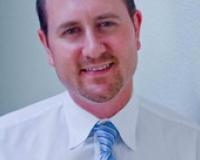 Rowan Samuel has lived many lives. Originally from Zimbabwe (Rhodesia), he and his family immigrated to the U.S. in 1980 to escape the brutal Mugabe regime - they lost everything when they came to Am....