Aqualane Shores Featured Community
This week's featured community is Aqualane Shores.
If you are looking for the finest waterfront living in Naples, you should consider Aqualane Shores. Located at the southern tip of Naples, Aqualane Shores lies between Old Naples & Port Royal and is very close to downtown Naples.
Because of the fabulous lots and great downtown location, Aqualane Shores was one of the first areas to be developed in Naples. With deep water canals with access to Naples Bay (without bridges), Aqualane Shores is prime real estate for boaters who want to park large boats. Aqualane is home to beautiful Naples waterfront homes and estates, and encompasses nearly 300 acres. Developed starting in 50's, with only 370 homesites, Aqualane is low density and is in walking or biking distance of downtown Naples, our sugar-sand beaches and the famous Naples Pier. Aqualane Shores features single family estate homes, condominiums and residential lots.
If you drive down the streets of Aqualane Shores, you will see renovations and lots of new construction underway. These homesites now feature stunning waterfront mansions. If you desire the boating and currently own or plan to purchase a big boat, Aqualane Shores will be a great real estate option for you in Naples.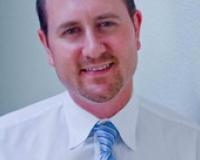 Rowan Samuel has lived many lives. Originally from Zimbabwe (Rhodesia), he and his family immigrated to the U.S. in 1980 to escape the brutal Mugabe regime - they lost everything when they came to Am....