Good Morning everyone,
Last week was a rocky week with the crazy swing in the Stock Market. On the other hand this summer in Naples, the home sales have been robust. August was one of the best closing producing months in my personal experience.
My personal assessment is that contributing factors are this: In the summer time the air fares are less, the hotels are 1/3 the winter prices and the rental market for this summer is critically low. If you don't have a rental in place for this winter, chances are you will not get one. All of the above factors seem to be influencing many potential home buyers (that have been sitting on the fence) to pull the trigger.
Last Week in Review
"Swing high. Swing low. Swing to and fro." The Ink Spots. Like a child on a tire swing, recent economic headlines have seen ups and downs.
On the upward swing, Gross Domestic Product (GDP) surged in the second quarter of 2015. GDP, which is the value of all finished goods produced in the U.S., showed that our economy expanded by 3.7 percent, a big improvement from the .6 percent recorded in the first quarter. This was due, in part, to an increase in business investments, exports, personal consumption, and state and local government spending.
On the to and fro, New Home Sales rebounded in July after a decline in June. Sales were up nearly 29 percent from July 2014. U.S. home price growth was also up 5 percent year-over-year in June, as reported by the S&P/Case-Shiller Home Price Index.
While economic reports here at home were on the up and up, the Dow vacillated between 600- and 1,000-point swings as investors reacted to news from across the globe. The China Shanghai Composite has lost more than 40 percent of its value since mid-June. China's central bank has enacted measures to try and stop the carnage. The volatility in Stocks caused some price swings for Mortgage Bonds as well, but home loan rates remain near historic lows.
Call, text or email me with questions.
David Johnston
239 290 0044
Multi Million Top Producer
John R Wood Properties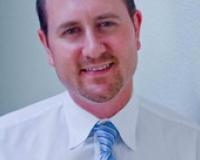 Rowan Samuel has lived many lives. Originally from Zimbabwe (Rhodesia), he and his family immigrated to the U.S. in 1980 to escape the brutal Mugabe regime - they lost everything when they came to Am....