For those of you interested in knowing how the market is going in Naples/Bonita. The attached are headlines in the two Naples papers from yesterday. The Naples Press and The Naples Daily News.

Bonita Market is on the move along with Naples. Great place to invest . And Naples is the highest RENTAL growth in the country. From these articles you may deduct two things.

1) Potentially will be more expensive and difficult to rent in Naples going forward. So it may be a good time to consider purchasing a full-time or seasonal home.

2) Naples/Bonita should be great investments if you plan to buy and then rent.

If you have any questions about this articles or either of these markets......give me a call. David Johnston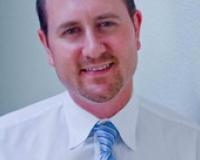 Rowan Samuel has lived many lives. Originally from Zimbabwe (Rhodesia), he and his family immigrated to the U.S. in 1980 to escape the brutal Mugabe regime - they lost everything when they came to Am....