Big Grouper Caught Off The Coast Of Bonita Springs Fishing Very Much Alive In Southwest Florida
When we work with out of town buyers, we always talk about how Naples is unique in that there is something for everyone here. Whether you love great beaches, golf, boating, cultural activities or our great fine dining or our interesting year round festivals, there's a ton to do. For all of you anglers out there, fishing is very much alive here in Southwest Florida.
Here's a picture and a recent article of a couple lucky guys off the coast of Bonita Springs (thanks to the Naples Daily News for this article):
A Bonita Springs man caught a gigantic black grouper in the Gulf of Mexico during a charity tournament -- and it could be a record breaker.

Alex Newman started competing in fishing tournaments a few years ago, but nothing prepared him for what happened during the Ronald McDonald House Charities Rodeo fishing tournament Saturday.
Newman reeled in a 124-pound-plus black grouper.
"We went crazy! We instantly gaffed that fish, got him in the boat, and you can't describe the feeling. It was awesome," he told NBC2.
Newman went home with a first place trophy and possibly the title of the state and world's largest black grouper catch.

So the next time you are out fishing down here, remember, you too could catch "the big One!".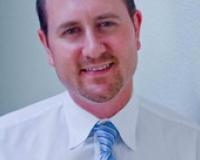 Rowan Samuel has lived many lives. Originally from Zimbabwe (Rhodesia), he and his family immigrated to the U.S. in 1980 to escape the brutal Mugabe regime - they lost everything when they came to Am....