Congress Hears Appeals To Fix Dysfunctional Appraisal System
I wanted to share this new information about the possible overhaul of the current practices regarding the appraisal process which I am thrilled about and hoping we will see some solid progress on correcting this problem during 2017, check it out:
Congress Hears Appeals to Fix Dysfunctional Appraisal System
by: Jann Swanson
The House Financial Services Subcommittee on Housing and Insurance recently held a hearing on "Modernizing Appraisals: A Regulatory Review and the Future of the Industry." According to the committee memorandum, the hearing was called to "Examine the appraisal industry since the creation of the Appraisal Subcommittee in 1989, review the Dodd-Frank Act's impact on appraisers, consumers and stakeholders, and explore the future of appraisals, including alternative home valuation methods." Six panelists presented more than a hundred pages of prepared testimony.
Some highlights:
James R. Park, Executive Director of the Appraisal Subcommittee and David S. Brunton, President of the Appraisal Foundation opened the hearing, outlining in detail the events leading to the present status of appraisal regulations and the role of their respective institutions.
They were followed by Joan N. Trice, CEO and Founder of Clearbox and author of a white paper entitled "Reengineering the Appraisal Process, Revisited" who said that today all stakeholders suffer from an appraisal regulatory regime that is outmoded and that the housing crisis revealed structural flaws in the system whereby no one was held accountable. She presented a diagram which she said represented the current regulatory structure, called it dysfunctional and said it was time for a "big and bold" plan to overhaul it.
Her recommendations:
Create a single authority to take ownership of the policy, process, practice, procedures, and people. "National licensing is needed with oversight at the state level. States must adopt a standardized process for investigation and adjudication of any disciplinary actions. Peer review and rehabilitation of the appraiser should occur at the state level."

Erase the legacy; replace the current structure and repeal the Financial Institutions Reform Recovery and Enforcement Act of 1989 (FIRREA.)

Insure the independence of the appraisal process. "The Home Valuation Code of Conduct (HVCC) and subsequently the AIR (appraisal independence requirements) components of Dodd Frank left an indelible mark on the appraisal profession. For the past 9 years, practically every stakeholder has done their best to avoid compliance with AIR".
More to come……………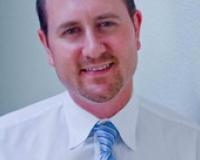 Rowan Samuel has lived many lives. Originally from Zimbabwe (Rhodesia), he and his family immigrated to the U.S. in 1980 to escape the brutal Mugabe regime - they lost everything when they came to Am....