Coquina Sands Featured Community
Located west of 41 between the Moorings , Naples Beach Hotel and Old Naples, Coquina Sands is comprised of single family homes and condos. Typically, Coquina Sands, the Moorings and Park Shore are usually cross shopped by Buyers as their locations and amenities are very similar; they are "sister" communities.
As far as property, you will find a combination of single family homes, villas and beachfront condos at Coquina Sands - some on water and some inland. There is a wide age of property range in Coquina - many of the smaller condos were built in the early 1950s, but many of the single family homes have since been torn down and replaced with brand-new construction, especially over the last 5 years which has seen a boom in reconstruction of beach properties. Coquina Sands, similar to Moorings & Park Shore, has access to the Lowdermilk Park beach park which is in walking distance from every home in Coquina. Lowdermilk has great amenities including a large covered picnic pavilion, outside picnic areas and restrooms.
Coquina Sands represents prime real estate in Naples because of it's proximity to Naples beaches, shopping and dining on 41 and access to downtown Naples. Living in Coquina is easy!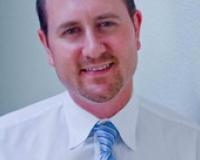 Rowan Samuel has lived many lives. Originally from Zimbabwe (Rhodesia), he and his family immigrated to the U.S. in 1980 to escape the brutal Mugabe regime - they lost everything when they came to Am....