Despite BREXIT US Housing Expected To Stand Strong
DESPITE BREXIT, US HOUSING EXPECTED TO STAND STRONG
We started 2016 by expressing skepticism that the Fed would raise the fed funds rate within the first six months. Now, we wouldn't be surprised if we went the entire year without a rate increase.

The Brexit has blindsided worldwide markets, with the US market seeing its worst crash in 10 months after the UK vote. According to the Wilshire 5000 Index, the Brexit erased about $800 billion in US market value. The Fed was already skittish on rate hikes due to disappointing job growth and a strong dollar. We've never been so sure that a Fed rate hike is not in the immediate future.
What is in the immediate future are staggeringly low interest rates. The Mortgage Bankers Association has reported that loan applications have increased 17 percent from the first quarter. Refinancing is up 10 percent.
While the world scratches its head at the UK decision to leave the European Union, the mortgage industry can expect a rush of refinance applications, although we think that rates will stay low for some time.
HOUSING: THE ONE CONSTANT IN A VOLATILE MARKET
Despite the Brexit, the US is a diversified economy built to withstand the Stage 5 hurricane we saw last week.

Last week the NAHB's sentiment index increased two points to 60 following four-consecutive months stalled at 58. First-time buyer interest, in particular, is finally gaining traction.
Better yet, existing-home inventory is up, and that bodes well for summer sales. Inventory rose 1.4% to 2.15 million existing units for the month.
To be sure, most people look to housing for shelter. But with financial markets riddled with uncertainty and volatility these days, we're not surprised that more people look to housing as a store of wealth and as an investment opportunity. This, too, is unlikely to change in the indefinite future.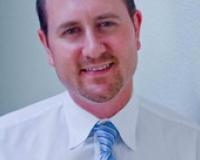 Rowan Samuel has lived many lives. Originally from Zimbabwe (Rhodesia), he and his family immigrated to the U.S. in 1980 to escape the brutal Mugabe regime - they lost everything when they came to Am....