Rowan and I were talking about how lucky we are to live in such a beautiful place. Naples offers great weather, beautiful beaches, boating, fishing, art shows, car shows, and the list goes on. One of the wonderful offerings in Naples is the Naples Botanical Gardens. http://www.naplesgarden.org. The Botanical Gardens includes six cultivated gardens, 2.5 miles of walking trails, and 90-acres of restored native preserve. In addition to it's natural beauty, it also has exhibits and activities for the kids, which is always a bonus in my book. I have Jacob (age 9) and Alex (age 6) and pretty much where I go, they go.
The current exhibit, Unearthed - Dinosaurs in the Garden, is what brought us to the Gardens today. We are annual pass holders, so going to the gardens today was my favorite 4 letter word. FREE. I had seen photos of some friends enjoying the spring break at the garden last week and thought the dinosaur replicas looked really cool, so I sun screened the kids up and our family headed to the Bayshore area of town. While the gardens have plenty of food options, we opted to check out an authentic taco place, Taqueria San Julian 2. It's right down the street from the gardens and I had heard a lot about it. It did not disappoint. It's a total casual and friendly hole in the wall Mexican place where cervezas are 50 cents more than a bottle of coke. My kind of place!

Anyway, I digress. Once we got to the gardens, I was surprised at how awesome these dinosaurs were. With the exception of one that you can touch and get on top of, all the dinosaurs are animatronic, This means that they move and growl, and two of them even spit! If you know anything about 6 and 9 year old boys, a spitting dinosaur is super awesome.
The Unearthed, Dinosaurs in the Garden exhibit runs until July 5, 2015. It's definitely worth checking out. A tip- if you have young kids and you are going to the gardens, they have a water splash area that the kids love. You might want to bring a bathing suit, towel and swim diaper (Required if your little one is in diapers). Enjoy!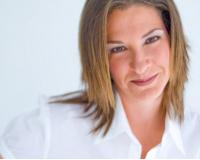 Karyn Samuel is a New Englander - she was born and raised in Nashua, New Hampshire. A graduate of the University of New Hampshire and The Dickinson School of Law of Pennsylvania State University, sh....