Many of our clients are moving from larger homes either in the Midwest or the Northeast and are looking to simplify their lives by downsizing into a smaller home. There are a lot benefits to this, especially if you can reduce your overhead expense. i think most people who downsize down here in Naples also realize how little they really need to be happy, and that's probably a very good thing, especially if you are heading towards retirement age or are looking for a 2nd home.
For those of you in the Naples area, if you are considering downsizing, give us a call. We know a number of great "professional organizers" who can help you optimize what you already have and remove stuff that is redundant or that you don't need.
Downsizing typically has to do with some type of life event - it could be that you are becoming empty nesters or perhaps a divorce, financial change or some other life change. Maybe you're just bored!
Here are some considerations for downsizing - questions to ask yourself:
How important is home size to us?
What is the financial cost to us ? You might spend more or less, depending the type of home ("skyrise" anyone)?
What kind of home works for us? Is this a lifestyle choice? Or income choice (to spend your money on something else)?
What neighborhood or area might the best fit? This might connect to your lifestyle - for example you might want to leave near the beach, or a golf course.
What are the "locational factors"? Sometimes the "commute" can also be a huge factor in downsizing....I used to be a road warrior for 20 years flying all over the country. When we moved to Naples, I loved the fact that I had a home base plus we had beach access a mile away and the school for the kids was a 5 minute drive away....that changed our lives a lot.
What are your reasons? Reach out to me as I'm always happy to chat with you....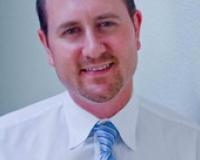 Rowan Samuel has lived many lives. Originally from Zimbabwe (Rhodesia), he and his family immigrated to the U.S. in 1980 to escape the brutal Mugabe regime - they lost everything when they came to Am....