Last week's Fed meeting produced a dovish Fed statement which was positive for mortgage rates at the end of last week. The U.S. Fed made no change in the federal funds rate, as expected. In the statement, the Fed acknowledged that the labor and housing markets continued to improve, but they said that overall economic activity "appears to have slowed." The dovish statement, meaning that the Fed favors keeping monetary policy loose for longer, caused mortgage rates to improve after its release. Two recent examples where economic data supports the comments in the Fed statement. 1) The March core PCE price index, the inflation indicator favored by the Fed, was just 1.6%, higher than a year ago but down from an annual rate of 1.7% in February. 2) Gross domestic product (GDP), the broadest measure of economic activity, grew just 0.5% during the first quarter, down from 1.4% during the fourth quarter. This continues the pattern of weak first quarter growth during the last several years, though the consensus is for stronger growth during the next three quarters, resulting in growth of about 2.0% for 2016.
Additional concerns ahead include the political risks associated with the US Presidential race as we near the conventions and selection of nominees as well as the upcoming June decision by Britain regarding its potential exit from the European Union. Despite the Fed's dovish statements there is still discussion of a June 2016 rate hike in some circles. Looking ahead to this week, the important monthly Employment reports will be released starting on Wednesday with the ADP report and ending on Friday with the BLS (Bureau of Labor Statistics). As usual, these reports will be the most highly anticipated economic data of the month. In recent months we have seen consistent job growth but very little growth in the area of wages. Continued positive job growth can put pressure on mortgage backed securities causing interest rates to move higher.
For now, home loan rates remain attractive near historic lows but volatility looms. If you have any questions at all about rates, the mortgage market or housing, please let us know.
We continue to field calls regarding refinances if you know a friend or family member that should consider a refinance encourage them to call us now.
The takeaway is that now remains a great time to consider a home purchase or refinance.
Sources: Bloomberg, CNBC, XINNIX, Inc. and 2016 MBSQuoteline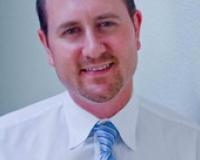 Rowan Samuel has lived many lives. Originally from Zimbabwe (Rhodesia), he and his family immigrated to the U.S. in 1980 to escape the brutal Mugabe regime - they lost everything when they came to Am....