Exciting News About John R Wood Properties No 1 In Florida
Naples, FL, April 17, 2015 — According to RIS Media's 27th Annual Power Broker Report, which ranks the top 500 real estate brokerage firms in the nation, John R. Wood Properties ranked #13 in the nation and #1 in Florida in per agent sales. John R. Wood Agents produced $5.8 million in average sales per agent in 2014. Additionally, the brokerage improved its rankings significantly in overall sales volume. In 2014, it rose to #68 in the nation versus its #86 position in 2013. "These rankings are remarkable for a firm that services a relatively small geographic market area in Southwest Florida," states Dottie Babcock, Chief Operating Officer. "Based on per agent sales in 2014, John R. Wood clients are working with the best quality agents in the state of Florida." John R. Wood Properties is the oldest major real estate company in Southwest Florida with 55+ years of experience in the market. The firm has thirteen offices serving the areas from Marco Island to Sanibel, and employs 400 agents and staff.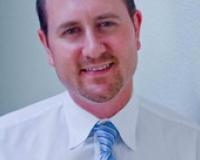 Rowan Samuel has lived many lives. Originally from Zimbabwe (Rhodesia), he and his family immigrated to the U.S. in 1980 to escape the brutal Mugabe regime - they lost everything when they came to Am....