Florida Has Strong Jobs Gain In March
Last week I shared with you two posts on the economic recovery in Florida. Today's blog addresses the most recent job growth numbers.
Job growth in Florida continues it's upward swing with the Sunshine State adding 30,600 net new jobs in March with non-farm payrolls increasing a whopping 3.7 percent over the past year. Private sector payrolls have risen even faster adding 29,400 jobs in March and jumping 4.2 percent over the
past year, and our year-to-year growth in private sector employment is nearly twice that of the nation as a whole. Hiring was better in Florida because of the harsh winter weather in the Northeast and the West Coast port slowdown and of course our tourism during that same time helped boost hiring in the retail and hospitality sectors.
Most of Florida's major areas posted strong gains over the past year, but Southwest Florida (specifically Naples & Cape Coral) were the leaders, climbing 5.2% and 4.0% over the past year. Not surprisingly, Orlando & Tampa were the big winners as far as the bigger total number of jobs growth (versus as a percentage).
This is the 6ht year of the economic recovery and non-farm employment in Florida remains 0.4 percent below its pre-recession peak. There are exciting times ahead for all of Southwest Florida!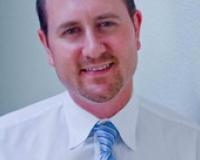 Rowan Samuel has lived many lives. Originally from Zimbabwe (Rhodesia), he and his family immigrated to the U.S. in 1980 to escape the brutal Mugabe regime - they lost everything when they came to Am....