One the benefits of being with John R. Wood Properties in the Naples market is scale. As one of the premiere brokerages in luxury Naples real estate, we have some wonderful relationships, including a partnership with the Freedom Boat Club. If you are boater and are considering a move to Naples, you might want to contact us. The Freedom Boat Club is an affordable alternative to owning a boat in Southwest Florida. With over 15 Southwest Florida locations, 300 boats to choose from and free boating instruction, this boat club is great way to enjoy boating at a very reasonable cost - with no ownership/dockage, fueling or maintenance issues to worry about! There are no hassles like dock fees, insurance or trailers. Instead, you spend your time having fun on the water.
Contact us if you'd like to know more about this great program for John R. Wood clients.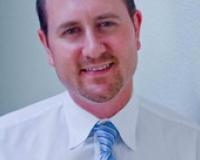 Rowan Samuel has lived many lives. Originally from Zimbabwe (Rhodesia), he and his family immigrated to the U.S. in 1980 to escape the brutal Mugabe regime - they lost everything when they came to Am....