How Mortgage Rates Connect To The Fed Funds Rate
Mortgage Rates & The Fed Funds Rate
The Federal Reserve's Federal Open Market Committee (FOMC) adjourns from a scheduled two-day meeting Wednesday afternoon.
The meeting's outcome will influence the mortgage bond market which, in turn, will change current mortgage rates for consumers nationwide.
If you're shopping for a home, then, or about to start a refinance, consider yourself alerted. 30-year rates are hovering near the lowest in 3 years; and, rates for FHA mortgages and VA loans are even lower.
Once the Fed adjourns, rates will look a lot different. The thing is, though, analysts don't know whether rates will be higher or lower.
If you're nervous that rates will rise, consider locking in today.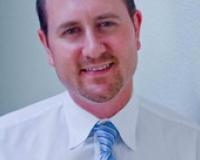 Rowan Samuel has lived many lives. Originally from Zimbabwe (Rhodesia), he and his family immigrated to the U.S. in 1980 to escape the brutal Mugabe regime - they lost everything when they came to Am....