We hope you and your family are safe in the aftermath of hurricane Irma that affected Southwest Florida.

If you watched the national news, there were dire warnings for Naples. We are here in town and wanted to provide you with the most accurate information.
The good news is that while we did have hurricane force winds and rain, the back end of the storm did not produce nearly the storm surge that was predicted. Per Mayor Bill Barnett, early assessments indicate there is very little damage to residential structures and businesses - the damage has been to rooftop equipment, such as air conditioning units, fences, pool cages, and attachments to structures as well as widespread damage to trees and landscaping. Storm surge was WELL BELOW expectations...estimated at 2-3 feet. Perhaps some flood damage, but if so very limited.
Emergency crews started working immediately after the hurricane passed. Debris was cleared from the roads and power is being turned on in many of our neighborhoods; the Collier County water treatment plants are still coming on-line so homes are still on a water boil and water usage restriction. Gas stations are opening but there is still a supply shortage and lines are long.
If you live here in Naples, please consider having a friend or neighbor check on your residence (versus coming in to town) as local authorities are still working on getting us up and running and the less people in town right now, the better as we do not want to stress local services.
If you have questions about the effects of hurricane Irma or real estate in general, please email us or give us a call.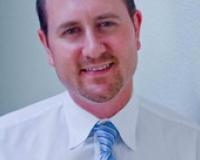 Rowan Samuel has lived many lives. Originally from Zimbabwe (Rhodesia), he and his family immigrated to the U.S. in 1980 to escape the brutal Mugabe regime - they lost everything when they came to Am....