Is Naples Just For Retirees
I hear it all the time. Wow, you live in Naples with your family and young children? What on earth do you do for activity there? Well, let me tell you. We just finished up our 2015 "Staycation" Spring Break in Naples, FL. While I usually panic before Spring Break to find a last minute cruise, all inclusive resort, or drivable vacation destination, this year I decided we were staying put. I was busy with work and I didn't have it in me to plan a vacation. So, we stayed local for the first time in YEARS. We had a great time. We spent many days at the beach meeting up with other families who decided to "staycation" in Naples. We enjoyed 3 sunsets at the beach, bringing picnic dinners and some music. We visited the Naples Botanical Gardens and our very own county run water park called Sun N Fun Lagoon. There are so many fun things to do in Naples. For some more ideas, take a look at this article that was published in the New York Times just last fall.
http://http://www.nytimes.com/2014/10/26/travel/things-to-do-in-36-hours-in-naples-fla.html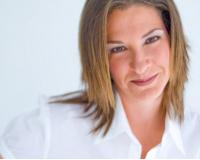 Karyn Samuel is a New Englander - she was born and raised in Nashua, New Hampshire. A graduate of the University of New Hampshire and The Dickinson School of Law of Pennsylvania State University, sh....