John R Wood Ranked Number One In Florida And 18th In The Nation
NAPLES, FL, April 22 – RealTrends, the recognized keeper of statistics for the national residential real estate industry since 1988, today named John R. Wood Properties as the number one residential brokerage in Florida per agent productivity. That ranking places JRW number 18 in the nation for per agent productivity. Moreover, the company ranked 65 out of 500 brokerages in the nation in total closed sales volume at $2.365 billion.
Details are available at: http://realtrends.com/rankings/real-trends-500-by-volume16
The rankings are further significant because many of the firms named are affiliates of large, national firms whereas John R. Wood is family-owned and locally-based, one of only a handful of such firms to be named to any of the rankings. "Obviously, we knew we were doing well this year, but we didn't realize how well we were doing against our competition until the RealTrends Report was released," said Phil Wood, president. "We know we have the best of the best when it comes to agents and staff and this report has proven it year after year."
Founded in 1958, John R. Wood Properties is Southwest Florida's oldest major real estate firm representing over 3500 clients annually through its 14 offices from Marco Island to Sanibel/Captiva.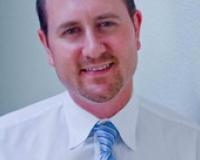 Rowan Samuel has lived many lives. Originally from Zimbabwe (Rhodesia), he and his family immigrated to the U.S. in 1980 to escape the brutal Mugabe regime - they lost everything when they came to Am....