Lake Michigan Credit Union A New Lending Partner With Guaranteed Low Rates
We are pleased to announce Sharon Waldecki with Lake Michigan Credit Union (LMCU) has been added as our lending partner. Founded in 1933, Lake Michigan Credit Union has grown into a full-service financial institution with over $4 billion in total assets and $8 billion in serviced mortgages. A large part of LMCU's business is mortgage lending. As one of the leading credit unions in the nation, LMCU now eagerly comes to Florida to offer superior lending expertise and value.
LMCU's suite of lending products is both broad and deep. From traditional products for new purchase, refinance and construction, to specialty programs for rural development, renovation and the unique needs of doctors and dentists, LMCU offers an unsurpassed array of lending programs to fit virtually any need. LMCU was named the #1 credit in the nation for return of member - they pay higher rates on your savings and charge lower rates when you borrow.
Mortgage productions include a variety of programs to fit virtually any needs:
Conventional Fixed Rate Mortgage
- Interest rate fixed for the life of the loan
- Terms: 10 to 30 years
FHA Mortgage
- Insured by the Federal Housing Administration
- Low down payment and reduced closing costs
- Expanded qualifying ratios
VA Residential Home Mortgage
- Fixed rate for life of loan
- 0% down for qualifying veterans with sufficient VA entitlement
Doctor-Dentist Mortgage
- Specifically for physicians, dentists and orthodontists
- Low down payment: 0% to 5%
- Qualifying terms can exclude student loans from debt calculations
Renovation Mortgage
- Convenient, low cost renovation/refinance program
- Funds available for up to 50% of home's post renovation value
Construction & Vacant Land
- Low fixed and adjustable rates
- Down payment as low as 5%
- One-time closing
- Simplified builder approval process
Jumbo Loans
- Available for purchase or rate term/cash out refinance transaction
- 5% down
- No escrow fee waiver
Guaranteed Low Mortgage Rates!
- LMCU Mortgage of Florida will match any legitimate competitor's offer, or credit the borrow $300 off closing costs
Highly Rated on Zillow.com
- LMCU received a 4.5 star rating based on responsiveness, knowledge, helpful-ness and follow-through
Growth & Customer Satisfaction
- $7.5 billion in serviced mortgages
- Over 50,000 loans
- Over 90% of LMCU mortgage borrowers would recommend us to family, friends, colleagues and associates
About Sharon Waldecki:
"I bring over 20 years of experience to the table and a thorough understanding of all aspects of lending. As a former builder and licensed contractor, I'm well versed in construction lending with additional expertise in real estate investing, small business commercial lending and residential-commercial property management. I am certified to lend in Florida, Michigan, Illinois, Indiana, Wisconsin and Ohio. As part of the LMCU Mortgage of Florida lending team, my aim is to inform, educate and provide customized options across a broad product platform - Conventional, VA, Rural Development, MSHDA, FHA, Construction financing, lot loans and portfolio loans. We also specialize in Jumbo financing and have a unique doctor loan program. You can expect friendly, courteous and efficient service from me throughout the loan process and to remain a constant source of information going forward. I am thrilled to be a part of the LMCU team and I am ready to join yours!"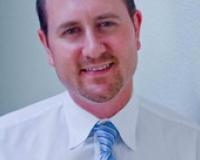 Rowan Samuel has lived many lives. Originally from Zimbabwe (Rhodesia), he and his family immigrated to the U.S. in 1980 to escape the brutal Mugabe regime - they lost everything when they came to Am....