Local Real Estate Market Driven By Population Growth
We had a very busy season this year in Naples. The hotels and restaurants all did very well and we are still seeing a fair amount of cars on the road and its already June! Sure, the horrible weather up north affecting a lot of Snowbirds from going home, but we are definitely finding that our "season" is being extended longer every year - people are just staying in Naples a lot longer than before. From a population perspective, Collier County continues to grow. Naples is one of the 10 fastest growing areas between 2013/2014; just about double the national rate according to a recent Metrostudy (a national market intelligence company). The expected population of Collier County will grow by about 25,000 residents by 2020 - in the range of 375,000 people is expected. That represents a 7.5% growth rate - pretty hefty, but not as strong as between 2000-2010 with tracked at about 28% (huge). Comparitively, the rest of the countrys growth rate will be about 4%, so we're almost double.
New construction will certainly be important as we'll need to find homes for all of these people. The rental market we expect to continue to be strong; if you haven't booked for your rental yet for 2016, do it now, don't wait. There is a fair amount of new construction on the Immokalee and Livingston corridors currently as well as ton of tear down activity in Olde Naples as well as Moorings & Park Shore. We do expect to see more teardowns/renovations in Pelican Bay in the next few years; it's inevitable as much of that inventory was built in the 1980s. From a lifestyle perspective, Naples is tough to beat. Great beaches, boating and easy lifestyle makes it a wonderful place to live. Plus, there's a ton of schools and lots of younger families now, which is a trend over the past 10 years. The average age in Collier County is now 41, a significant drop from the past when it hovered around 50. Culturally, we also have expanded tremendously in the arts, with lots of various festivals, from the Naples Winter Wine Festival, Arts Naples, the Naples International Film Festival (which Rowan co-founded back in 2009), Taste of Collier and many many others throughout the year. We've even been recognized as one of the top food cities in America by Conde Nast Traveler! We do have a wonderful dining scene here, and if you are here in the Summer, take advantage. $35 for two entrees and a bottle of wine is tough to beat! The service and entertainment/arts sectors are sure to grow as well as our population increases.
Call us at any time to discuss Naples. We love living here and are only too happy to expound on all of Naples' virtues!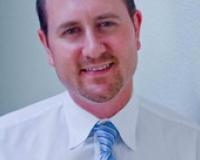 Rowan Samuel has lived many lives. Originally from Zimbabwe (Rhodesia), he and his family immigrated to the U.S. in 1980 to escape the brutal Mugabe regime - they lost everything when they came to Am....