Major Changes Coming For Buyers Looking To Finance
Many of you may be unfamiliar with the upcoming changes as part of the Consumer Financial Protection Bureau's (CFPB) new rules for mortgages as part of the Dodd-Frank Act. There will be significant changes under the Truth In Lending Act (TILA) and Real Estate Settlement and Procedures Act (RESPA) that will affect financing/loans staring August 1st. Any residential loan originated after August 1st will be subject to these new rules.
So what does all this mean to you? Well, the government in their infinite wisdom has decided that the standard forms and processes for getting a mortgage (and loan) for buyers weren't working, so they've decided to revamp this process into a more consumer friendly process. Problem is, this new process is anything but friendly to buyers who are financing, and it will make the financing process much more difficult, time consuming and challenging.
In a nutshell, here's what is happening:
The forms are all changing from a HUD statement (the standard document we currently use) to new Disclosure document. Instead of the Title Company providing these documents with information provided by the banks, now the banks have to provide these documents. The problem is, the banks aren't prepared, just like they were ill prepared for the short sales. Plus, under this new law, there is a 3 day rule requiring the borrower to receive the closing disclosure no later than 3 business days before the consummation (closing) of the home. If there are any changes to the Disclosure statement (let's say the HOA fees aren't correct), the whole process has to start over again and another 3 days is tacked on. And it gets even more complicated with the how the Disclosure Statement is delivered (email, mail, fedex etc all have different numbers of days associated to when the 3 day rule kicks in). It could take up to 15 days of delays, so add that in to your expected closing date!
RECOMMENDATIONS:

SELLERS: As a result of this, Sellers should avoid simultaneous closings and should not accept offers from Buyers if theproceeds of the sale are to be used by the Seller to close on the purchase of a new home on or about the same day ofClosing. Cash transactions are recommended. Sellers should expect delays and "build in" an additional 15 days to receive the funds from the Closing.
BUYERS: Do not schedule a Closing based on a "move out" date. Expected delays could leave a buyer "homeless".The financing contingency is the Buyer's only protection. Insist on a financing contingency if a loan is required tocomplete the purchase. If the Buyer is capable, pay cash and refinance after Closing. This will eliminate closing delay problems caused by theCFPB rules. Buyers obtaining financing should not schedule deliveries, installations and movers for the date of Closing. Start the Closing process sooner…apply to any HOA quickly; get information to the title agent quickly and do the walk thru early to avoid changes to the closing documents. You should also expect higher closing costs.
The net effect of the above changes will actually MAKE IT HARDER for Buyers to purchase properties, because Sellers will be wary of financed offers. Imagine having to schedule your move out date (both sides of the transaction) within a 2 week window!

If you are looking to purchase property this summer and are financing, you might want to escalate your purchase plan so you originate your loan prior to August 1st. Every banking institution will be involved in this new law and the learning curve and execution will be extensive. If you have questions, give us a call.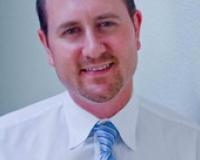 Rowan Samuel has lived many lives. Originally from Zimbabwe (Rhodesia), he and his family immigrated to the U.S. in 1980 to escape the brutal Mugabe regime - they lost everything when they came to Am....