Monthly Market Report For July 2017
To assist our out of town buyers and to help our sellers stay on top of the market, John R. Wood and the Samuel Team posts regularly about the state of the market. These reports will typically be done monthly as well as quarterly and include data about different market segments and areas here in town.
July's sales data shows an active market - many serious buyers do come to town to finalize a transaction before the coming season. Closed sales were up across all markets in the report, and inventory has returned to a balanced market overall. Some segments remain oversupplied, as you can see in the Neighborhood Snapshots, but many of these are below the highs of the past several months which is good news. Most sellers appear to be willing to negotiate to the current market prices rather than have their properties age on the market and follow the prices down. From a Seller perspective, the best way to get a stagnant market moving and reduce inventory is to adjust pricing.
Click below to review the market report.
https://issuu.com/www.johnrwood.com/docs/market_report_july_2017-flipbook?e=1631926/52065642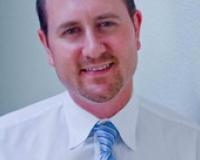 Rowan Samuel has lived many lives. Originally from Zimbabwe (Rhodesia), he and his family immigrated to the U.S. in 1980 to escape the brutal Mugabe regime - they lost everything when they came to Am....