Mortgage Rates Lowest In Two Weeks After Treasury Auction
Mortgage Rates Lowest in 2 Weeks After Treasury Auction
by: Matthew Graham
Mortgage rates moved lower today following back-to-back afternoons of improvements in underlying bond markets. Yesterday afternoon was only slightly stronger. It didn't result in many lenders offering mid-day improvements in rate sheets. Today, however, multiple lenders put out positive reprices after a well-received Treasury auction indicated strong investor demand in the bond market (higher demand for bonds = lower rates).
The average lender is back to their best levels since December 14th. Whereas 4.375% had easily been the most prevalent conventional 30yr fixed quote for top tier scenarios, 4.25% is at least as common today. All that having been said, rates were already fairly close to that tipping point. The range has been calm and narrow over the past 2 weeks. Today's move stands out against that backdrop, but isn't much more than an ordinary day any other time of the year.
The moral of the story is that there's been no fundamental change in the bigger picture, even though today's improvements are "nice."
More to come……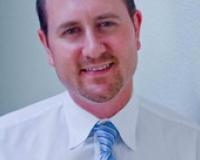 Rowan Samuel has lived many lives. Originally from Zimbabwe (Rhodesia), he and his family immigrated to the U.S. in 1980 to escape the brutal Mugabe regime - they lost everything when they came to Am....