Mortgage Rates Slightly Lower After Jobs Report
Mortgage Rates Slightly Lower After Jobs Report
by: Matthew Graham
Mortgage rates recovered Friday, moving sideways to slightly lower after losing ground over the past few days. Friday's focal point was the Employment Situation--the big "jobs report" for the month of April. Job creation ended up slightly stronger than expected (211k new jobs created versus a median forecast of 185k).
Stronger jobs data typically puts upward pressure on mortgage rates, but in today's case, there were some mitigating factors. The biggest mitigating factor is that rates have simply been moving in a very narrow range, and all the ups/downs in recent weeks aren't tremendously consequential for the average borrower.
Underlying bond markets (which dictate mortgage rates) experienced some volatility as traders figured out whether this was good news or bad news. Ultimately, Friday's trading levels ended up very close to Thursday's. In the bigger picture, however, it's still a fairer assessment to view the recent trend as pointed toward slightly higher rates.
Lake Michigan Credit Union's 45 day lock Conventional Loan rate is at 4.00% (4.066% APR) for a 30 year fixed mortgage (Purchase Transaction/Single Family Home/Primary Residence) and 3.25% (3.36% APR) for a 15 year fixed mortgage with an auto pay and 740 or higher credit score.
DID YOU KNOW: When your credit card balance exceeds 30% of the credit limit it can actually start to negatively impact your credit score? Well it does and the higher that balance goes the harder it hits your credit score and if you max out that card, you can expect a 30 to 40 point drop in your credit score. The good news is once you pay it down your score will go back up within the next cycle so it is temporary.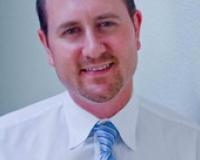 Rowan Samuel has lived many lives. Originally from Zimbabwe (Rhodesia), he and his family immigrated to the U.S. in 1980 to escape the brutal Mugabe regime - they lost everything when they came to Am....