Naples Beaches Are The Place To Be
Conde Nast named Naples to their top 15 list of small cities in the US and the Edgewater Beach Hotel made the Readers Choice Award for the top 20 Florida hotels.
Naples often makes these "top cities"" for this and for that. I love seeing us making the list!
Living in Naples since 2003 and raising my two boys (ages 10 and 7 here) has been a pleasure. I often think there's no where else I would want to live. Sure, I love going on vacations and visiting new places, but I also love coming home to Naples. When I get into a "funk" I just have to head 1 mile down the road to my favorite beach (the Park Shore Beach) and take a walk. I literally cross this exact bridge!
This is a unique beach in that it's the only beach that has a sidewalk alongside the sand. I can walk the sidewalk or I can walk the sand. Either way, it feeds my soul. It's a special treat when the dolphins show up (which they do more than they don't) and it's fun to watch the jumping fish and pelicans soar by. How beautiful is this water?
The best part? I can do this ALL YEAR LONG because we do not get snow! Growing up in NH and then Philadelphia, like many, I hibernated from November until March. Not here. Many Neapolitans argue that October - April is the best time of year in Naples. The weather is beautiful and there are tons to do. However, many year round residents prefer the summer because the town clears out a bit. Whatever your favorite time of year is, one thing is for sure. Naples is the best place I have ever lived.
Conde Nast described Naples by saying that "there's no shortage of beautiful beaches in Naples, Florida, but locals head to the white sands of Delnor-Wiggins Pass State Park to spread out their blankets and catch some rays. Other popular activities in this upscale southwest Florida town include hitting the links (try LaPlaya Beach and Golf Resort), splurging on high-end shopping, and spotting dolphins offshore on an eco-tour."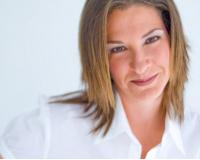 Karyn Samuel is a New Englander - she was born and raised in Nashua, New Hampshire. A graduate of the University of New Hampshire and The Dickinson School of Law of Pennsylvania State University, sh....