Naples Cay A High Rise Community In The Seagate Neighborhood In Naples Florida
This week we are featuring the neighborhood of Naples Cay in Seagate.
Here is a video you can watch to see some sample residences:
Nested on the beachfront between Pelican Bay and Park Shore lies the fabulous Naples Cay high rise community. Built on 33 acres, Naples Cay in Naples Florida features 850 feet of fabulous beach front plus more than a mile of frontage on Clam Bay, with gorgeous views of Clam Bay and the Gulf of Mexico.
The high rises in Naples Cay include: Baypointe, Beach House, The Club, Sea House, Seapoint, The Seasons and Westshore. Located in Seagate, across from the Waldorf Astoria, Naples Cay is within walking distance of the Artis Naples (Philharmonic Center), the Shops at The Village on Venetian Bay and Waterside Shops.Equity Sound Development Group began development in the mid 80's with the first building, Westshore, completed in 1988. The Club and Beach House were completed in 1990. Shortly after, Seapoint was built in 1991. Resort Development acquired the remaining interest and developed Baypointe which was completed in 1996 before selling the remaining parcel of property to WCI where The Seasons sits today (completed in 2002).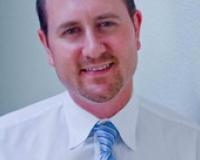 Rowan Samuel has lived many lives. Originally from Zimbabwe (Rhodesia), he and his family immigrated to the U.S. in 1980 to escape the brutal Mugabe regime - they lost everything when they came to Am....