Once a year, the Naples Area Board of Realtors (NABOR) puts on an Economic Summit event where they bring in macro and micro economists to discuss real estate in Naples, Florida and across the United States.
This year's summit picked up on last year's, with expectations of a continued rebound in the Naples market as well as across Florida. The general consensus among the economists for Naples was a continued increase in average values - expectations were for a median price increase of about 5% across all of Naples.
As a beach & boating community, the major factors driving value are proximity to the beach. Across most of Naples, we've seen value increases year over year - North Naples median values were up 14%, South Naples up 21%, East Naples up 20%, and West Naples (beach property), 34102,34103,34108 - up 19% (with Old Naples up 36%).

The single family home market is continuing to stabilize. The new construction builders are busier and new developments are popping up all over town. From a resale Inventory perspective, inventory is more balanced vs 2010,2011 or 2012, but certainly much tighter in the beach (west of 41) areas.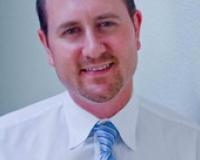 Rowan Samuel has lived many lives. Originally from Zimbabwe (Rhodesia), he and his family immigrated to the U.S. in 1980 to escape the brutal Mugabe regime - they lost everything when they came to Am....