New Construction In Downtown Naples Banyan Corners
The past couple of years has seen a tremendous amount of redevelopment in the west of 41 areas including downtown Naples. Many older homes have been torn down and replaced with brand new structures with stunning architecture and interior spaces.
One of the leaders of this renaissance in downtown Naples is Naples Redevelopment. We sold one of their homes off 6th Street a couple of years ago. They build a beautiful product.
Naples Redevelopment's latest project is called Banyan Corners. The five Residences will be designed with a contemporary exterior and a beach casual interior. Each Residence will have a private pool and outside entertaining area, plus a two car garage. The interior layouts will be open with plenty of light from the floor to ceiling glass and materials will include hardwood floors, natural stone countertops and innovative kitchen appliances. Banyan Corners is located two blocks to the Gulf of Mexico and close to the Fifth Avenue and Third Street Entertainment districts, so the location in Old Naples is fantastic.
Call us with any questions about these new construction homes in downtown Naples.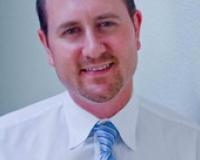 Rowan Samuel has lived many lives. Originally from Zimbabwe (Rhodesia), he and his family immigrated to the U.S. in 1980 to escape the brutal Mugabe regime - they lost everything when they came to Am....