New Park Shore Mexican Restaurant Opens
Hi everyone! Exciting news in the 34103. We have been watching the construction go on all summer and I am happy to say that FELIPE'S MEXICAN TAQUERIA has finally opened! Yippee! This has replaced the old run down Perkins restaurant and the new building looks and feels SO MUCH better.
Two of the most exciting things about Felipe's for my family is that we can walk there from our Park Shore house, and they are dog friendly on the outside patio. We strolled down there last weekend with our boys and our dog Rudy. You have two choices of how you order. You can either sit at the cocktail bar and order drinks and dinner or you can order cafeteria style (like Subway sandwich and Moe's restaurants). We ordered cafeteria style and then found a table outside with Rudy. We were pleasantly surprised with the food and the prices. Everything tasted fresh and the chicken and shrimp were tasty. The kids liked it too. This definitely has a neighborhood feel to it and I can see it being a fun place to eat when the town fills up a little more. Although, come to think of it, we probably won't be able to find a table when that happens, so scratch that thought! We actually bumped into some good neighbor friends of ours and ended up with one extra 11 year old boy sleeping at my house that night. I love Naples nights like that. Impromptu and fun.
Felipe's describes themselves as a fast-casual Mexican concept with a craft cocktail bar. All of our food is prepared from scratch every day using fresh ingredients and authentic recipes.
The Naples Daily News "in the Know" column says this about Felipe's
"Nary a trace remains of the old Perkins restaurant in Park Shore Plaza, where Felipe's has set up shop in a genuine effort to make a local name for itself. The cantina redefines that longtime out-parcel, providing a highly visible bright spot and night spot in the Naples shopping center.
One of the most anticipated new local venues this year, Felipe's provides a fresh face to showcase its equally fresh drinks and entrées. Its clean, bright and airy space offers indoor and outdoor dining and bar opportunities amid colorful tiles and furnishings from Mexico.
But just as Felipe's brings freshness and authenticity to the table with its Mexican cuisine and cocktails, don't expect table service. Unless ordering from the bar or a handy smartphone app, diners wait in line to order their food, which is prepared before them at a cafeteria-style counter, similar to popular burrito chains.
To order, patrons choose an entrée type, pick a meat or grilled vegetable, and then may add a combination of free toppings: shredded lettuce, cabbage, sweet corn, Mexican crema, pickled jalapeños, salsas, or an onion and cilantro mixture. The addition of cheese, queso and guacamole bring an extra charge.
Entrées include burritos made with a 10-inch ($5.75) or super 12-inch ($6.75) flour tortilla with beans, rice and pico de gallo. Add $2.50 for a deep-fried burrito, or chimichanga, topped with queso, a melted Mexican cheese.
Another entrée includes two tacos ($4.75) made with corn tortillas, cilantro, onion and guacamolillo, a spicy tomatillo-based sauce. Two Baja-style tacos ($6) feature soft corn tortillas and a choice of fried shrimp or fish with pickled cabbage, pico de gallo and baja sauce, a sort of spicy mayo.
Other entrées include taco salads ($7.25), quesadillas ($6), tostadas ($5.50) and nachos ($7.75).
The meat choice is where patrons really have the opportunity to personally define their entrée. Select from tinga chicken breast (shredded chicken in spicy tomato and chipotle sauce), grilled chicken in a citrus marinade, marinated fresh grilled vegetables, al pastor (caramelized pork, pineapple, cinnamon and guajillo chili marinade), carnitas (slow-cooked pulled pork) and chorizo, a spicy Mexican pork sausage. Three other protein choices have an additional $1.50 charge: chargrilled USDA steak and grilled or fried Gulf shrimp or fish.
Felipe's appetizers and sides include flautas ($5), tamales ($3), tortilla soup ($4.25 cup, $7.50 bowl), queso con carne ($6.50) and rice or beans ($1.75 each). Dessert options are flan ($2.75), churros ($1.75) and brownies ($1.75)."
Felipe's Taqueria, 4255 U.S. 41 N., . Information: 239-322-1444 or go to felipestaqueria.com.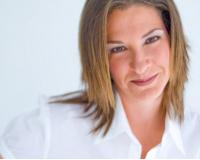 Karyn Samuel is a New Englander - she was born and raised in Nashua, New Hampshire. A graduate of the University of New Hampshire and The Dickinson School of Law of Pennsylvania State University, sh....