October 2019 Monthly Real Estate Report
October 2019 Monthly Real Estate Report for Naples, Estero/Bonita and Marco Island
With a 6.6% increase in year-over-year monthly sales, October is the fourth consecutive month posting an increase over 2018. Year-to-date sales are up by 3% while 12-month rolling sales are ahead by 4.2%. All price segments up to $1 Million, as well as the $5 Million+ segment, posted increases in year-to-date and 12-month rolling sales, while segments between $1 Million and $5 Million posted declines.
Continuing a trend that emerged earlier this year, the number of listings on the market has fallen when compared to the same date the prior year. As of November 1, 2019, there were 8.5% fewer listings than were active as of the same date in 2018. It stands to reason that a decrease in active listings, combined with an increase in 12-month rolling sales, would positively impact months of supply. As of November 1, months of supply was 5.96, down 12% from 6.79 months a year ago.
As of October 31, 2019, the year-over-year 12-month rolling median sales price was static with that of the preceding 12 months at $329,458. This holding pattern in median pricing is another trend that emerged early in the year after a long run of steady increases.
Click here for more information and view the monthly report online.
To search listings in SWFl, visit www.realestateinnaplesflorida.net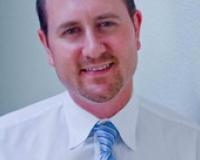 Rowan Samuel has lived many lives. Originally from Zimbabwe (Rhodesia), he and his family immigrated to the U.S. in 1980 to escape the brutal Mugabe regime - they lost everything when they came to Am....