Park Shore Mid Year 2019 Market Update
Here is the Park Shore Naples Fl Real Estate Sales Mid Year Update. The Park Shore single family home market continues to be strong due to the ideal Naples location and access to local amenities including the beach, local restaurants and shopping. Park Shore single family homes do not have mandatory HOAs, which is attractive to buyers in this area.
Naples%20FL-small-005-31-Pool%20and%20Outdoor%20Living%20Area-666x445-72dpi.jpg" width="666" height="444" class="fr-fin fr-tag">
2019 Park Shore Mid Year Overview
SOLD: 33 - 6 waterfront
UNDER CONTRACT: 3
FOR SALE: 34 - 7 waterfront
Average Discount from ORIGINAL price: 11% (Nonwaterfront)
7% (Waterfront)
Newer Construction homes sold: 15%
By market segment:
Older Construction
<1.5 million Average Sale Price Average % Discount Average DOM
2019 1.028.000 16% 155
2018 1.049.000 9% 166
Middle Market
1.5 - 2.5 million Average Sale Price Average % Discount Average DOM
2019 1.807.000 10% 190
2018 1.896.000 9% 206
New Construction
(3 years new) Average Sale Price Average % Discount Average DOM
2019 3.450.000 5% 201
2018 3.947.000 7% 382
* there were 3 gulf access new construction homes that sold in 2018 in excess of $6 million, accounting for a higher average sales price in 2018
To understand the Park Shore single family home real estate market, you need to study the different market segments – older homes, the middle market and new construction. Older homes include some that will be torn down or renovated by investors or end users. The middle market includes older homes that have had extensive renovations, or homes that were built in the 1990s and early 2000s. Lastly, the newer construction homes are 1-3 years old and generally have never been lived in.
Currently, the 2019 Park Shore real estate market for single family homes is healthy. The number of Park Shore homes sold in 2019 so far is 33, down from 2018, which came in at 45 (January-August 2018).
Why the decrease in sales? There are a few reasons. Buyers are hesitant to purchase the older, unrenovated homes (sometimes referred to as "tear downs"). They are overwhelmed by the idea of completely renovating these homes. Investors love these homes, but as the teardown pricing has appreciated over the last 5 years, investors are having a hard time finding teardowns at a price that will allow them to completely renovate or tear down a home and make a profit. Secondarily, the inventory has decreased. Currently, there are only 9 older homes (priced at under $1.5 million) on the market. Of those, only 1 of them has been updated. There are only 6 houses in the middle market for sale ($1.6 million to $3 million) and only 9 newer construction homes (non-gulf access) on the market.
Here's an analysis of each market segment:
Older Homes
Currently there are only 9 older homes on the market in Park Shore with asking prices under $1.5 million. These are homes in non-mandatory home owners associations (no HOA). Of the 9, only 1 has been renovated. There are two types of buyers for these older, non-renovated homes. First, there are investors who are either going to tear down and rebuild or substantially renovate the home (and "flip" it). Second, there are end users, who typically pay more than an investor will. End users want to reside in Park Shore, but do not want to pay new construction pricing. The days on market for these older homes went down from 2018, while the average sales price remained almost unchanged, showing a strong buyer demand, at the right price. If you own an original Park Shore home, now is a great time to sell, but intelligent pricing is important. If you own a renovated Park Shore home, there is definite buyer demand, coupled with a lack of inventory. Give us a call and we can help you price it right.
Middle Market
This market segment is defined as homes selling between $1.5 million and $2.5 million. In 2019, there was overlap of some beautifully renovated older Park Shore homes, which sold for over $1.5 million. Excluding these renovated older homes, the homes in the middle market tend to have longer days on market, in excess of 240 days. This is attributed to sellers pricing their homes too close to new construction homes. When this happens, the middle market house loses to new construction. Buyers are willing to spend slightly more to purchase new construction. Intelligent pricing is a must in this segment, as days on market are longer and if multiple price reductions are required, a lower sales price might result.
New Construction
We saw many of the new construction homes that had been lingering on the market sell between 2018 and today. Currently we have only 11 new construction, non-waterfront homes on the market. This is a dramatic absorption of new construction inventory in the last 18 months. Closed sale values remain healthy, but determining appropriate pricing requires an analysis on a micro level, taking into account such factors as street, exposure, builder, finish level, floorplan and outdoor space. The 2019 new construction data appears to show a substantial discount in the average sales price. This had to do with several sales of smaller square footage homes on less desirable streets so is a data anomaly. In addition, 2018 had 3 new waterfront construction homes, each selling in excess of $6 million. These sales raised the average new construction sales price. New construction homes that are well built and on desirable streets have not decreased in value.
The Samuel Team (Karyn Samuel, Rowan Samuel) and John R. Wood Properties are not in any way affiliated with the Park Shore Home Owners Association, nor is this in any way an official advertisement or publication of Park Shore. This representation is based on sales and data reported by multiple brokers/agents to the Southwest Florida Multiple Listing Service (SWFMLS) and may be subject to errors or omissions. Listings and sales may not be those of John R. Wood Properties. The SWFMLS does not guarantee the accuracy of this data, which may not reflect all the real estate activity in the area.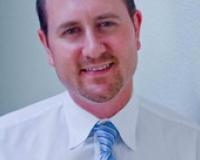 Rowan Samuel has lived many lives. Originally from Zimbabwe (Rhodesia), he and his family immigrated to the U.S. in 1980 to escape the brutal Mugabe regime - they lost everything when they came to Am....