Pelican Bay Golf Clubhouse Renovation
Pelican Bay is one of the most prestigious communities in Naples. With a voluntary golf option at Pelican Bay provides members with access to 27 holes of championship golf on-site at Pelican Bay. The big news is that the current clubhouse will be replaced with a new two story Clubhouse, slated to be completed in July 2017. During the renovation period, a number of local clubs will provide dining options for members, and while the golf course will remain open, there will be a temporary cart barn and secured storage for golf clubs. The golf events will continue without interruption, including both the Men's and Ladies' Invitationals.
The new club will include a luxurious full service fitness center and spa on the upper level, complete with a massage therapist and will also include men's and ladies' locker rooms, saunas, a serenity room, individual and couples spa spa treatment/massage areas, a cardio and strength training room and a fitness classroom. A facial and nail salon and juice & smoothie beverage bar are also planned. The Club is also developing a limited number of "Sports Memberships" so that dining members will have the opportunity to enjoy the new fitness facility. The Club's upper level will include a grand ballroom (accommodating up to 300 people), a dance floor and music area, several smaller private dining/meeting rooms, executive offices and new kitchen and of course, stunning views from via balconies overlooking the golf course. The lower level will feature exclusive member dining, including a grill room, a wine bar and wine tasting room as well as a pub for casual dining, with an open air veranda and terrace accommodating up to 200, as well as an indoor/outdoor bar.
Currently, the Club at Pelican Bay membership dues are $100,000 with $11,000 in annual dues. Non residents can also join the Club via a social membership ($3,000) with dues of $2,250/year.
Call us for information about Pelican Bay clubhouse and/or amenities.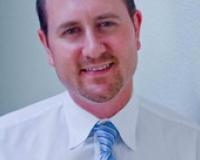 Rowan Samuel has lived many lives. Originally from Zimbabwe (Rhodesia), he and his family immigrated to the U.S. in 1980 to escape the brutal Mugabe regime - they lost everything when they came to Am....