Port Royal The Best Of The Best In Naples Florida
Last week, I wrote about the wonderful Aqualane Shores neighborhood in Naples Florida. One of the few deep water options in Naples, Port Royal is another ultra-luxury Naples community situated right on Naples Bay. This is the home to many large mansions with deep water and is one of the few places you can dock a 100 foot (or more) yacht! WIth only 500 lots, either directly on the beach or the bay, Aqualane is bordered by Naples Bay to the east, the Gulf of Mexico to the west, Gordon Pass to the south, Naples Bay to the east, Gulf of Mexico to the west and Aqualane Shores to the north.
One of the most sought after and exclusive areas in Naples, Port Royal's history began in 1956, with homes selling for as little as $10,000. Since then, most of the original homes have torn down and now feature elegant estate mansions. One of the benefits of living in Port Royal is that residents have membership to the Port Royal Club- one of the world's most luxurious private clubs featuring dining, 425 feet of beachfront property, Olympic-sized heated swimming pool, an active tennis center and much much more!
http://www.realestateinnaplesflorida.net/index.php?quick=1&display=Port+Royal%2C+&areas%5B%5D=neighborhood%3APort+Royal&types%5B%5D=1&beds=0&baths=0&min=0&max=100000000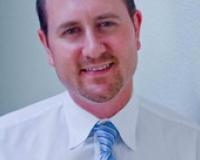 Rowan Samuel has lived many lives. Originally from Zimbabwe (Rhodesia), he and his family immigrated to the U.S. in 1980 to escape the brutal Mugabe regime - they lost everything when they came to Am....