Rates At 4 Year Lows Now Is The Time To Finance Or Refinance
Yesterday we got a phone call from one of our financing partners with an update on the market. Did you know that rates are at 4 year low? If you are thinking of financing your home, or refinancing, now is the time to do it! Feel free to reach out to us with any questions.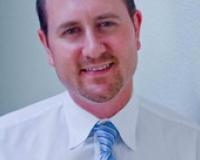 Rowan Samuel has lived many lives. Originally from Zimbabwe (Rhodesia), he and his family immigrated to the U.S. in 1980 to escape the brutal Mugabe regime - they lost everything when they came to Am....