Roof Options For Homes In Naples Florida
Being from the Northeast originally and moving down to Naples 13 years ago, we learned a lot about the differences in building between up north and in Florida. One of the most striking differences between the two areas are roof options. Most everything up North was typically a an asphalt shingle roof, which was the standard. But here in Florida, there are several options, shingle, shake, tile, slate and metal roofs. Of course, the most important part of any roof is the underlayment - many of these options below are for decorative purposes as well as insulation. From a new roof perspective, durability and cost generally are the key determinants, but architectural style and aesthetics are also important factors.
Roofs have quite a few natural enemies - starting with the sun - heat and ultraviolet rays do deteriorate roofing products over time, especially with western or southern facing homes. Rain, of course, is another challenge, especially in the summer when we get rain almost every day around 3-4 pm in Florida - rain causes rot and mildew. High winds can also affect roofing structures, because they force water into cracks and leaky areas which eventually causes seepage into the interior of a roof. Condensation and moisture inside an attic can also have an affect, as improperly ventilated roofs combined with an attic based air conditioner can lead to problems including mold. Interestingly, many of the roof leaks we've had to deal with are actually flashing issues - where the materials around chimneys, vents and skylights aren't tight and that allows water leakage. Lastly staying on top of gutters and keeping them clean, especially in wooded areas (pine trees can be especially challenging) can also decrease a roof's life expectancy.
Roof durability here in Florida has a lot to do with ventilation. Without it, moisture and heat build up in an attic that cause rafters & sheathing rot, buckling and insulation issues. This is why louvers, ridge vents and soffit vents are important especially in Florida where the heat index can get high (during the summer).

Here are some explanations of the various types of roof finishes:

- Shingle roofs are typically made from asphalt. They tend to be least expensive and least durable. You'll see some shingle roofs in Southwest Florida, mostly on homes that have Northeastern architecture. Shingle roofs life expectancy is usually 15-20 years.
- Shake (and wood shingle) are typically manufactured from cedar, red wood, southern pine and other types of woods; these types of roofs are most popular in California, the Midwest and the Northwest. Shake/wood shingle roofs have some limitations because of fire resistance concerns.
- Tile roofs are typically made from concrete or clay and most popular in the Southwest and around Florida where you see Spanish/Mission style round topped tiles, but also French & English styles. Tile is obviously much heavier than shingle, so if you are doing a rehab on a home and replacing shingle with tile, you will need to ensure that the engineering of the roof can support the tile. Tile roofs in Florida typically last 20-25 years.
- Slate (which generally comes from Pennylvania, New York, Virginia and Vermont has different colors and grades and is very very durable but more expensive some of the others roofing materials mentioned above. Many of the older homes in Northeast had slate roofs and you will see it here in Naples from time to time. Slate roofs can last as long tile or metal but are more complicated to install.
- Metal roofs have returned to popularity as the Key West style homes continue to be built here. You will see mostly metal panels (vs metal shingle systems) here in Southwest Florida. Outside of slate, they are hardiest of all roof products and usually last over 30 years or more (as long as they are maintained from time to time. Metal roofs do a good job of refracting the heat (many times they are painted silver).
Here's a quick reference graphic on the types of roofs you may encounter in Florida.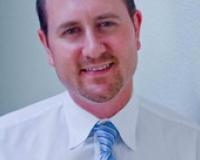 Rowan Samuel has lived many lives. Originally from Zimbabwe (Rhodesia), he and his family immigrated to the U.S. in 1980 to escape the brutal Mugabe regime - they lost everything when they came to Am....