Seaglass A New Tower In Bonita Bay From 1 Million
The Ronto Group has just announced the release of a brand new tower in Bonita Bay. Seaglass at Bonita Bay is a new tower that will feature contemporary design with tower and penthouse residences including a rooftop terrace, theatre, access to Bonita Bay's championship golf courses, world class tennis amenities, multiple pools, fitness center, marina and parks & preserve access and more!
With 10 floor plans to choose from and 27 floors, Seaglass will be a stunning addition to Bonita Bay. The Ronto Group has been developing luxury real estate since 1967. Known for excellence in residential, commercial and retail real estate, Ronto Group has been internationally recognized as a market leader. Having built more than 10,000 tower residences, 2,000 single-family homes, shopping plazas and a resort hotel, the Ronto Group continues the tradition of excellence in Bonita Bay.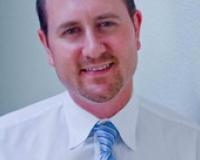 Rowan Samuel has lived many lives. Originally from Zimbabwe (Rhodesia), he and his family immigrated to the U.S. in 1980 to escape the brutal Mugabe regime - they lost everything when they came to Am....