Should I Care About School Districts In Naples
Why should the Naples School District that my house is located in matter to me?
Can't I send my child wherever I want them to go for school?
As a Naples Realtor for almost 10 years, I hear these questions often. Unfortunately, sometimes it comes AFTER a customer has purchased a home using a different Realtor. When I moved to Naples in 2003, I was newly married and did not have any children. However, I understood that the location I chose to live in would determine which schools any future children would go to. I understood that If I was in a district that did not have the reputation I was looking for, I would likely have to move before kindergarten.
While Naples does follow the "no child left behind" guidelines if you are zoned for a "failing" school, you still may not be able to get your student into the school you want. Also, some schools might rate average or poorly, but are not considered failing. If you have, or plan to have children and plan to utilize the public school system, make sure you find out which school district the house is zoned for. While the district maps can change slightly, most neighborhoods have been zoned for the same schools since the neighborhood was built. There are many wonderful public schools in Naples. If you aren't sure about the school district that the neighborhood is zoned for, ask a Realtor.
Karyn & Rowan Samuel of the Samuel Team at John R. Wood Properties have two boys who both go to the public schools in Naples. They have helped many families find their new Naples home. You can call or text Karyn at 239-537-3732 or Rowan at 239-298-3555.
The Photos above is of my youngest, Alex (9), after his 4th Grade Spring Concert at SeaGate Elementary School. Mr. Craig, the music teacher, always puts on a spectacular show where the students get to show off their singing, drumming, ukulele, and xylophone abilities.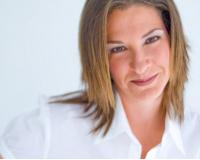 Karyn Samuel is a New Englander - she was born and raised in Nashua, New Hampshire. A graduate of the University of New Hampshire and The Dickinson School of Law of Pennsylvania State University, sh....