Southwest Florida Real Estate Market Remains Strong
Average Sold Price Increases 13%; Closed Sales are Brisk
Closed Sales
Closed sales year-to-date September continued at a brisk pace with approximately the same number of sales as the first nine months of 2014. The average sales price during this period increased 13% over prior year, with an average of $530,698 vs. $467,474 in 2014. Luxury properties priced above $2 million remained in strong demand with the number of sales in this segment up almost 6% year-to-date, and up 13% during the past 12 months.
New Listings/Inventory
Available inventory on October 1, 2015 consisted of 4,359 single family homes and condominiums in the Naples, Bonita Springs, and Estero combined market. This represents a 4.5% decline from October 1, 2014, and 3.9 months of supply based on closings during the past 12 months. Asking price of properties placed on the market during the past 12 months increased 12.7% over the 12 months ending September 30, 2014 to an average of $612,567. Median list price is up 16.5% over the same period.
Average and Median Sales Price
Average price of closed sales during the month of September increased 11.4% year-over-year, while median closed price is up 16.8% over September 2014. Average price of sales above $2 million increased 12.3% over the past 12 months, indicative of the high demand for luxury properties in the Southwest Florida area.
Our Market Summaries:
Detailed summary of the SW Florida Market: Click Here
Detailed summary of the Gulf Shore Blvd Market: Click Here
Detailed summary of the Marco Island Market: Click Here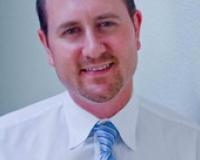 Rowan Samuel has lived many lives. Originally from Zimbabwe (Rhodesia), he and his family immigrated to the U.S. in 1980 to escape the brutal Mugabe regime - they lost everything when they came to Am....