I visited Talis Park today. I can't believe how much progress they have made in such a short time. They have sold most of the models in Brightling, Fairgrove and Watercourse and have recently opened up new neighborhoods including Carrara (big condos), the Residences at the Vynehouse and Seneca. The new models they are building in Seneca (several by Harbourside builders) are absolutely stunning. Plus, the Vynehouse is also being constructed - 8000 square feet of the 28,000 total is completed and the pool, spa and additional clubhouse area should be completed by November of this year.
Did I mention the golf course? WOW. 18 holes of stunning golf, only 325 total members. It's fabulous - one of the best courses in Naples and a wonderful experience as well - they've built a really great culture there already in a relatively short time since Kitson & Partners started developing there a couple of years ago. With prices starting in the 700s, up to the multi-millions, Talis Park represents a significant value in Naples real estate - mainly because they are one of the only new construction gated golf course communities (other than Twin Eagles). With a great north Naples location on Livingston Road, Talis Park is close the SWFL airport as well as a local restaurants and beaches.

Here's a video of the just released Residences at the Vynehouse.
https://www.youtube.com/watch?v=RlBZsJOX9vA&feature=youtu.be

You can click on current Talis Park listings below:
http://rowan.realestateinnaplesflorida.net/index.php?advanced=1&display=talis+park&custombox=&types%5B%5D=1&min=0&max=100000000&beds=0&baths=0&minfootage=0&maxfootage=30000&minacres=0&maxacres=3000&yearbuilt=0&walkscore=0&keywords=&rtype=#rslt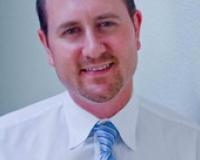 Rowan Samuel has lived many lives. Originally from Zimbabwe (Rhodesia), he and his family immigrated to the U.S. in 1980 to escape the brutal Mugabe regime - they lost everything when they came to Am....