Technology And How It Can Help Buy A Home
Naples is a seasonal market. This means that many people come to town from December through April and enjoy our weather, beaches, restaurants and the town in general. Many of these folks are renters. They ultimately want to buy a place here. Here is the problem. They are here for a few months and then they leave. Inevitably when they are out of town, a property comes on the market that could work well for them. What are they to do? Should they hop on a plane? Take my word for it and write a contract sight unseen? Our market is tight and when a good property comes up, you need to jump on it. That is pretty tough if you are not in town to look at it on day 1 on the market.
I have had no less than three of these situations come up in the last few months. My solution? Technology. I have one client that does not "do technology." In their case, I took numerous videos and photos and sent them via iCloud to their email. They knew the neighborhood well and pulled the trigger. They closed last week.
This worked so well, I did it again for a Pelican Bay buyer. They loved the unit on video, flew down and bought the place.
My last client was a little more technological. We FaceTimed. This was excellent. They felt like they were right there with me and could ask me questions on the spot.
Does your Realtor use technology? It can make a big difference in your real estate experience.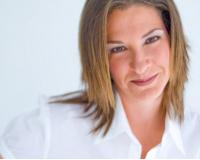 Karyn Samuel is a New Englander - she was born and raised in Nashua, New Hampshire. A graduate of the University of New Hampshire and The Dickinson School of Law of Pennsylvania State University, sh....