The Pool Python A Wonderful Tool For Keeping Your Pool Clean
Part of the fun of being Realtor and being in the real estate business is helping to save clients time and money. Having lived down here in Naples since 2003, Karyn and I have learned about certain products that can really be helpful to Buyers and Sellers. I will be blogging/posting about a number of them later this month....but, first up is the Pool Python.
This nifty little gadget attached to your filter system with a "catch all" bag; it essentially uses the movement of the water in the pool to snag leaves, bugs etc in the bag and keeps your pool clean. This is a great thing to have, especially if you have a pool without a pool cage where detritus can fall into the pool. Even with a pool cage (lanai), sometimes the little gnats can still get in and when they die they fall in to the pool. You'll catch em the bag!
Here's the deal on how it works: The Pool Python works off the RETURN (water coming into the pool) and does not impede your existing system; but enhances it. It cannot clog your filter system which can lead to pump failure. In fact, by collecting any debris before it enters your filter, you can potentially prevent filter clogging therefore pump failure. It reduces the amount of chemicals needed as the organic matter can be removed easily. It saves water too by reducing the amount of back-washing required. The Pool Python installs in minutes and operates whenever your pump is running.
Check it out at: www.poolpython.com

A really great invention. We use it all the time in our pool, as a matter fact it's come along with us from our last 2 houses!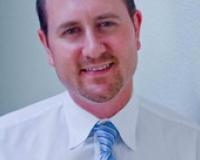 Rowan Samuel has lived many lives. Originally from Zimbabwe (Rhodesia), he and his family immigrated to the U.S. in 1980 to escape the brutal Mugabe regime - they lost everything when they came to Am....