Update On The Park Shore Beach Park
The Park Shore Association has just completed the planned renovations of the Park Shore beach park including new walkways with pavers, an updated driveway with crushed shell concrete, new wood & railings around the bathroom as well as new plantings. Just in time for season 2017! Membership to the Park Shore Association is voluntary, but for a one time fee of $200 and $100 a year, it's a bargain! The beach park is another wonderful benefit to living in the beachfront community of Park Shore. Just this year, The Park Shore Association has also made several upgrades to the monuments and plantings at the entrance to Park Shore and the Park Shore beautification project will continue over the next few years.
Here are some recent pictures from the just completed beach park work....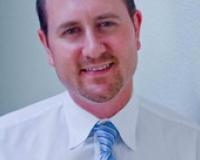 Rowan Samuel has lived many lives. Originally from Zimbabwe (Rhodesia), he and his family immigrated to the U.S. in 1980 to escape the brutal Mugabe regime - they lost everything when they came to Am....