Why It Could Cost You To Sell Your House FSBO
Why can't I just sell my house For Sale By Owner (FSBO)?
This is a very common question, and one that I hear often. I completely understand one's desire to sell their house without using a licensed Realtor. After all, using a real estate professional can cost a good chunk of money. When people sell their homes, they want to maximize the amount of money they net. Using a Realtor will likely take away 6% of their profit. I have seen many people try to go at it on their own. A few are successful, but most end up getting frustrated and hiring a Realtor a few months into the process.
I recently attended a FSBO open house in a community that I am very active in. I walked into the house and intentionally did not take a brochure because I did not want to know how much the house was being listed for. As I walked through the house I noticed many upgrades, and came up with a price in my head that I thought the owner would be asking. Frankly, most FSBOs think their house is worth more than market value. So, I was assuming that this particular owner had inflated his price. The actual fair market value price I had in my mind was 440, and I was fairly confident that he could sell it anywhere between 425 and 435. When I asked him how much he was asking, he said that he was asking 410,000. I raised an eyebrow, took his card and went on my way.
I later phoned the owner to tell him that I thought that his price was under market. No, I did not ask for the listing. He pointed out that no house in the neighborhood had sold for more than 400,000 in the last couple of years. Yes, he was correct. But there also had not been a four bedroom house with a pool and spa and a brand-new roof that had closed in the last couple of years. I informed him that the last house to sell (My listing), had been a 3/2, older roof, smaller house, inferior kitchen and it sold for 399 in 3 days.
I asked him if he had seen any of the homes that had closed in the last six months. He had not. I had seen all of them. This is how I knew he was underpriced.
He also mentioned that he had a couple of "deals" on the house for $410,000, before he replaced the roof, and each buyer had commented after an inspection that they wanted the roof replaced, so the deal fell apart. Even though the roof was not leaking, he felt that it was an impediment to the sale. The truth is that under our locally acceptable contract, and old roof does not give reason for a buyer to terminate the contract or compel a seller to replace the roof. Had he been using a competent Realtor, his deal likely would have closed.
These are just a couple of reasons to use a licensed Realtor (I could go on about the marketing, negotiations, inspections, emotions involved in selling your own house, etc). Yes, it will cost you money, but there is a reason that services cost money. Realtors price the house appropriately, expose the house to qualified buyers, and help keep your transaction together after an inspection. In addition, in this FSBO's case, he would likely walk away with more money at closing if he employed a Realtor, than he will doing it himself.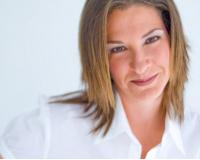 Karyn Samuel is a New Englander - she was born and raised in Nashua, New Hampshire. A graduate of the University of New Hampshire and The Dickinson School of Law of Pennsylvania State University, sh....