One of the great things about living in and having a real estate business in Naples is the opportunity to meet so many wonderful people, and by extension...their pets. We have always been animal lovers...birds, cats, dogs, guinea pigs, horses...having a pet has been a big part of our lives since the time we were kids.

Just a few weeks ago, we got a new puppy. Lucy is a 5 month old schnauzer/terrier mix we got from the Humane Society Naples. She has added so much love to the family in just a few short weeks. She loves the kids, her walks, eating (which at her age is constant), snuggle & play time and of course, chewing on everything in sight! Every morning we are greeted with such excitement and happiness from her and that really makes our day. She has also been a good addition for our kids as they now are partaking in responsibility in having their own pet.
Here's a photo of Lucy hanging out in our office as I write...
The addition of Lucy to our family got us thinking about the importance pets play in our lives - how they soothe us, make us go on long walks (some of us!), lower our stress and comfort us in so many ways. There is no doubt about the benefits of having a pet. For our family, having pets has enriched our lives greatly. However, from a real estate perspective, pet policies (specifically as part of homeowner associations) can make a big difference in the type of housing you might want. So always be aware and ask what the pet policy is BEFORE you make an offer on a property!
On the theme of pets, for all of you pet lovers out there, one of our dear friends, Michelle Wood, is a pet photographer here in Naples. As an animal lover with multiple pets herself, she has a knack of getting just the right shot that captures the personality of the pets she photographs.
Here are some of examples of Michelle's work:
You can learn more about Michelle her company, Paws & Prints Photography at:
http://pawsandprintsphotography.com/
http://pawsandprintsphotography.com/about-me/
http://pawsandprintsphotography.com/press/
Michelle does wonderful work and we are happy to recommend her. Lucy's big day at a photo shoot is in the near future. She is going to be a star. She already kind of is...in our family.
Thanks for reading and feel free to reach out to us if we can assist you in any way.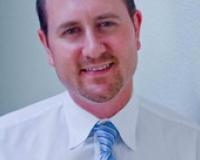 Rowan Samuel has lived many lives. Originally from Zimbabwe (Rhodesia), he and his family immigrated to the U.S. in 1980 to escape the brutal Mugabe regime - they lost everything when they came to Am....